Well, if you have, you're not alone.
For 2 decades it felt like I went in circles. I tried so many different avenues to get my business going from being in corporate management consulting to independent interior designer, to business coach.
Always seeking something that I couldn't quite put my finger on.
I became short tempered, didn't sleep…not the mother I wanted to be…a horrible wife…disconnected from friends and ultimately deeply depressed. Ugly downward spiral right?
It felt incredibly lonely…I was so lost and stuck, yet on the inside knew I was capable of SO much more.
Finally, a Reiki Master advised me to stop. To do nothing. To just BE. So incredibly hard for an action taker!
And amazingly in that pause I started to connect with ME…my inner spirit for the first time.
That's when I learned about the sabotaging blocks that I was carrying…Unconsciously and through no fault of my own.
Subconscious patterns from my past, even past lives were holding me in negative self-fulling patterns.
Preventing me from being confident in my own voice or stepping into the light for fear of persecution...
No matter what new strategies I applied to my business I could never truly succeed, until these patterns were removed.
Once trained as a Hypnotherapist I eliminated my negative patterns for good...
And the shift in my life was dramatic…
We moved continents, my relationships flourished, and everything started lift to a new level of freedom. I felt connected and on purpose for the first time in my life.
Plus, I now get to make the impact I had yearned to make for so many years.
I'm able to bring my inner genius (coaching and healing) to play in a lovely alchemy of transformation for my courageous clients on a similar journey...
The reason I am sharing all of this with you is because I want the same for you to ☺
The world needs your gifts NOW!
I don't want you to have to go through the years of action where your success is inhibited by some subconscious pattern that you are not even aware of…
You're here listening to me now as a high achiever with that nagging feeling that something is holding you back and you want more...
You know where you are and probably where you want to be…
But Do You Know How To Shift Those Patterns?
The truth is there is A BIG Journey inward ahead...
Especially when it comes to scaling your business at the same time.
Things like:
How to implement change in chaotic times
WOW
It's kinda overwhelming right?!!!
I get it because I was in the same boat as I was facing into my negative sabotaging patterns.
YEP
I had to step out of my business altogether. To retrain in a new profession as a hypnotherapist, with all of the hundreds of hours of practice required.
It was scary, not knowing where the next pay check would come from,
BUT…
What I discovered; was it was totally worth it to have the skill to finally rewrite those limiting beliefs.
And it gave me a totally different perspective.
Like someone else looking at the jigsaw puzzle and within seconds finding the critical pieces. Providing that encouragement to keep going…showing me that I am on task...
I don't want you to have to step out of your business and have to spend the years I did going around in circles.
And thanks to a wise friend I learned the ONE key approach to achieve this.
HOW?
She taught me the power of accountability.
I was nervous about being disappointed by a coach. I knew I wanted a coach but as an action taker, someone who was used to self-learning and coaching others, I wasn't sure how to find the right coaching relationship.
That's when my wise friend pointed out that what I needed most was someone to hold me accountable to my own goals but give me outside perspective.
And that set me free.
It's so simple and powerful...
My coach did just that…providing a comforting framework around me to keep me focused on my goals yet alerting me when I was losing focus or balance.
An unobtrusive extra set of eyes looking out for me…
Which was all I needed to fly…
It gave me safety without feeling restricted…a sounding board to ensure I wasn't being crazy…
And most of all an impartial opinion that had no emotional attachment to my business outcomes...
But it wasn't easy finding the right match AND it was quite a significant investment…
Though so worth it as the best way to juggle all of those business jigsaw pieces to scale my business...
Turning out to be…
The Ultimate Achieve Your Goals Key ☺
Like your very own boot camp master to keep 'you' business fit and sane...
Having that accountability partner eliminates the opportunities for:
Avoidance of 'To Do' lists
Getting distracted and forgetting the importance of selfcare as a woman juggling home, family and business
I learned so much about myself by having my own accountability partner...
Those little things that you just overlook or don't even notice because you are so busy YET hold you back so much more than you realise.
The little things that can be subtly adjusted to make the world of difference.
Like setting an afternoon alarm to text my daughter…it meant the world to her and really helped cement our relationship…
The accountability enabled me to be the mother I wanted to be without losing focus on my business...
And I sincerely want that for you, but in a far more accessible way…
Which is why I have crafted my "Weekly Accountability Partner Email" coaching in such a way that you can get the power of an accountability partner at a fraction of the cost…
Just $7 a day…
You will get all of the support I received with complete flexibility to be held accountable at a time that suits you…
With the ability to ask any question about any issue you are facing in your business every single week of the year*…
And receive guidance that ensures you stay aligned to your goals….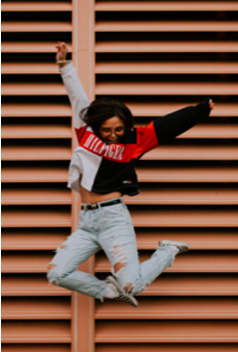 So How Can The Weekly Accountability Email Help You... Get to Where You Want to Be?
To begin with you provide me with as much information about your current situation and business goals as feels right...
Then we kick off with a 'Get to Know' each other - 45min consult…just to share some of your preferences and expectations…
Then each business week come rain or shine, unless you are taking some very important time out, I will send a thought-provoking email asking you three simple questions:
1. What did you do last week?
2. What are you going to do next week?
3. And what else do you need help with?
I will respond with kind, no no-nonsense guidance to ensure you are on track to your goals and able to confidently address your business challenges…
And by the end of the year, you will be amazed at your results…how much more you achieve…like setting out to accomplish a half-marathon…
An outcome that at the start of training seems so daunting…yet so obtainable by dedicated routine weekly training bringing you closer to the goal step by step...
Weekly Accountability Partner Emails will enable you to figure out how to move forward like a pro…
To quickly resolve any blocks and avoid the pitfalls and loneliness of going it alone…
So, you can feel confident having the support of an accountability coach to share your challenges and dissolve blocks as they emerge...
So Why Would I Do This?
At this point it is really important to know why I provide this coaching when my signature programs are a significantly higher investment…
And not charging you at those rates…
The first reason is because this is my passion…
To be able to play a part in elevating as many heart-centered female high achievers to share their gifts with the world by scaling up their businesses...
And because I know what it's like when you are stuck, not getting the results you are capable of, before you get the traction you deserve.
So, if by removing the investment obstacle gets you on that growth path faster….then it is so worth it.
The second reason is it's how I am able to connect and support my dream clients.
So…
If you feel excited to start scaling your business by being held accountable to your goals and have support to remove blocks…
Start your "Weekly Accountability Partner Emails" by booking NOW!
Yes! Hold Me Accountable Now >>
I want to provide you with a huge piece of mind…
If after your 45min 'Get To Know' you call you do not feel we would be a good match…
I will not only provide you with a full refund BUT also pay you $100 as compensation for your valuable time…
Who Else Would Do This?
NOBODY (I checked to be sure.)
But I'm 100% ok with putting myself on the line like this because my coaching clients always get amazing results…
As long as they take action.
Period.
Now as you can imagine I get a lot of interest from this letter because of how many people will be reading it…
So, it's important you read this next part very carefully…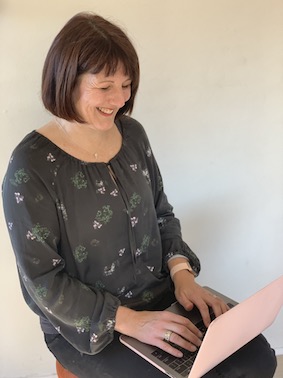 This Opportunity is Not for Everyone
I can only help a specific type of Achiever.
So, in order for me to help, you need to meet this fairly stringent (but achievable) criteria.
First, you need to have or be in the process of setting up a legitimate business…
An operation where you set heart-centred strategic intention, deliver products and services, manage cashflow, build processes and possibly manage teams…
These are the foundational elements I support and hold you accountable to enable you to scale up...
You need to have some level of momentum.
Which means you are already clear on your target market and your offering…
And you are ready to take massive imperfect action.
You are willing to go on a deep inward journey to face any emotional blocks that surface… and actively lean into them to understand them and clear them.
Sometimes this can be confronting, but very gratifying work...
Finally, and most importantly… you must now be ready to accelerate your business as a female entrepreneur….to invest in YOU.
If this sounds like you, now it's your turn to decide…
Say yes, and click the button below and let's start your accountability journey...
Yes I'm In >>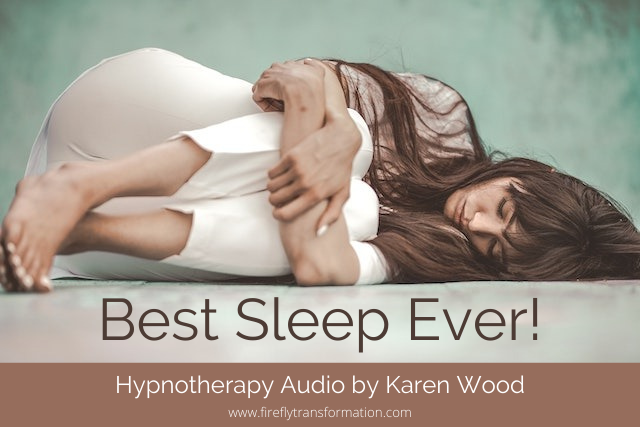 BONUS: You're also getting...
My Best Sleep Ever! Hypnotherapy audio.
Because the best outcomes are achieved when we are well rested I want to ensure you have great sleep....
And because I am a passionate believer in taking a holistic approach to maintain a healthy work life balance.
I wanted to ensure that you are on top of your game and well rested...
So as a very special bonus, you will receive my "Best Sleep Ever!" Hypnotherapy Audio (Valued at $199) as a gift to ensure you are ready to take massive imperfect action.
Only Limited Coaching Spots Available
With a busy schedule I only have limited capacity for this weekly personalised coaching program.
So if you are keen, grab your spot now because once they are gone they are gone.
Thanks for reading my letter today, lovely achiever...
If you'd like to take advantage of this limited time offer, click the button below before it expires.
I'd love to work with you...
Karen Wood x
Yes! I Want An Accountability Partner >>
P.S. If, like me, you have a tendency to skip straight to the bottom of a letter like this to find out what it's all about...
Let me give you a quick recap of what you're getting:
A Personal Accountability coaching Partner delivering you support each week to exceed your goals.
You will be asked 3 questions; What did you do last week? What will you do this week? What do you need help with?
And received a weekly personalised email response.
The program is set up with a questionnaire and a 45min get to know you one-on-one consult to discuss your goals and challenges.
You receive a BONUS "Best Sleep Ever!" Hypnotherapy Audio (Valued at $199) and a 100% refund guarantee with and additional $100 for your time if you do not feel we are a match after your consult.